Discussion Starter
•
#1
•
I took a gamble and got a CR Speed Model G holster. I knew I would have to modify it, but if it didn't work out I could use it for the OAP. ($185 NZD) Brownells have these at $110 USD.
http://www.brownells.com/aspx/ns/store/ProductDetail.aspx?p=10993&title=C-R+SPEED+HOLSTER
I'm quite pleased with the results. Its a secure fit and fast. It also has the modern space age lines that attracted me to the Steyr originally.
I also like the fact that there is minimal surface contact to mar the guns finish.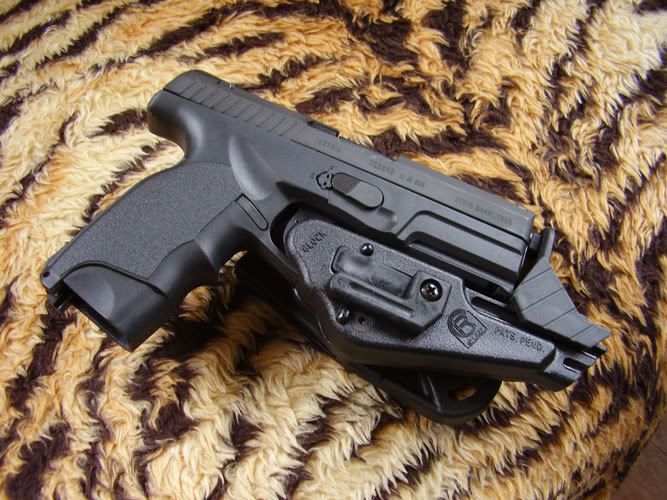 There was a few modifications involved:
Rotate the end cup and reposition the barrel plug.
Raise the end cup with a 3mm shim.
Add a 3-3.5mm shim into the trigger guard well.
Trim off excess rail on the holster.
This will become part of my competition rig, along with the extra mags I got from CZGunner. (Maximum Respect)