Discussion Starter
·
#1
·
I'm going to post a few pictures of my M40A1 in various holsters I've found.
First up, newest on the block is the Blade Tech UCH, a tuckable IWB kydex holster. I was hoping JB at Comp Tac would have started work on a freakin' MA1 mold by now, but I ordered from Blade Tech and was shocked with a 3 week turnaround! That's right, 22 days! Not bad, for an advertised lead time of six weeks! :shock: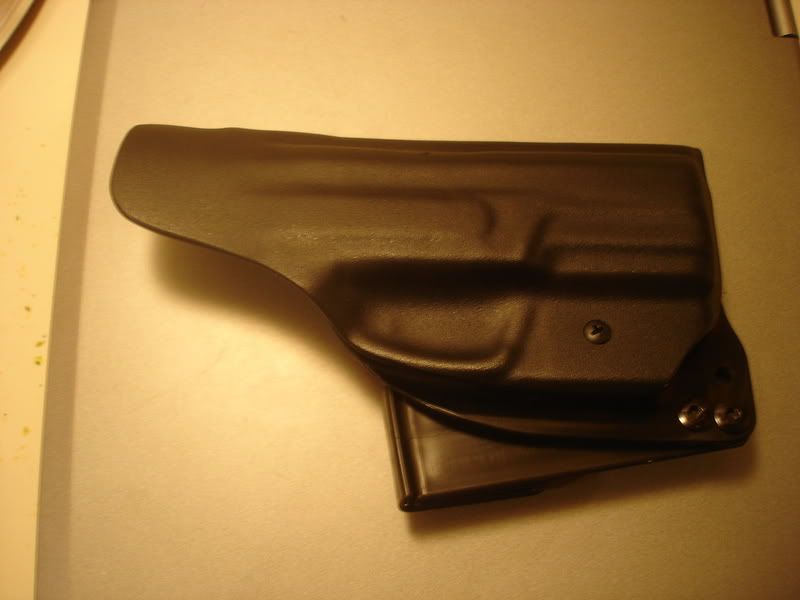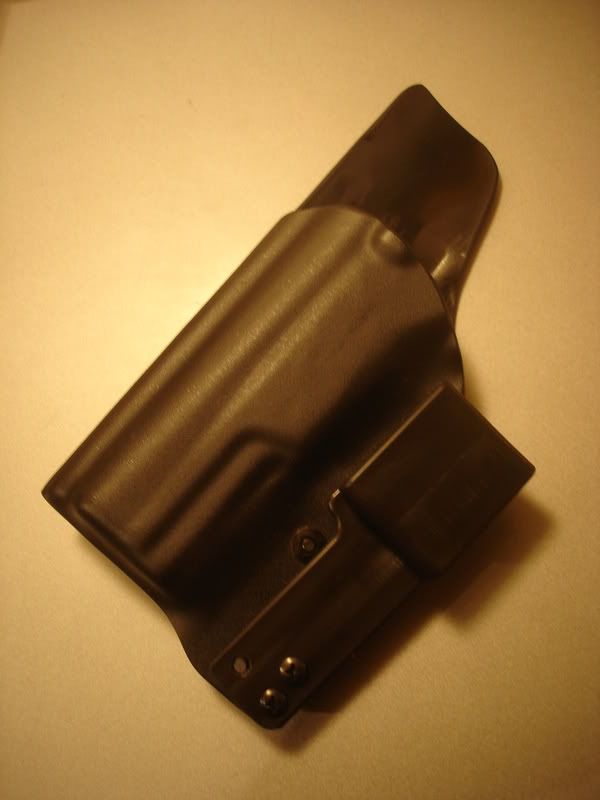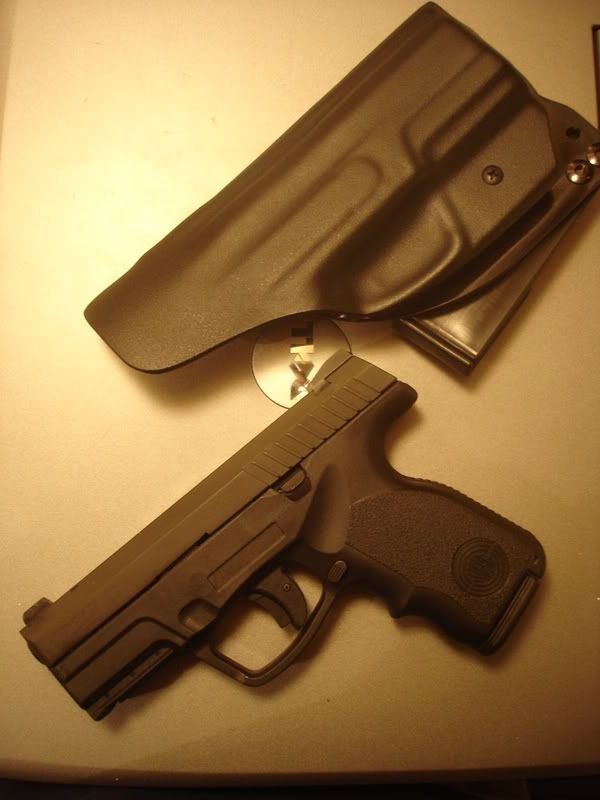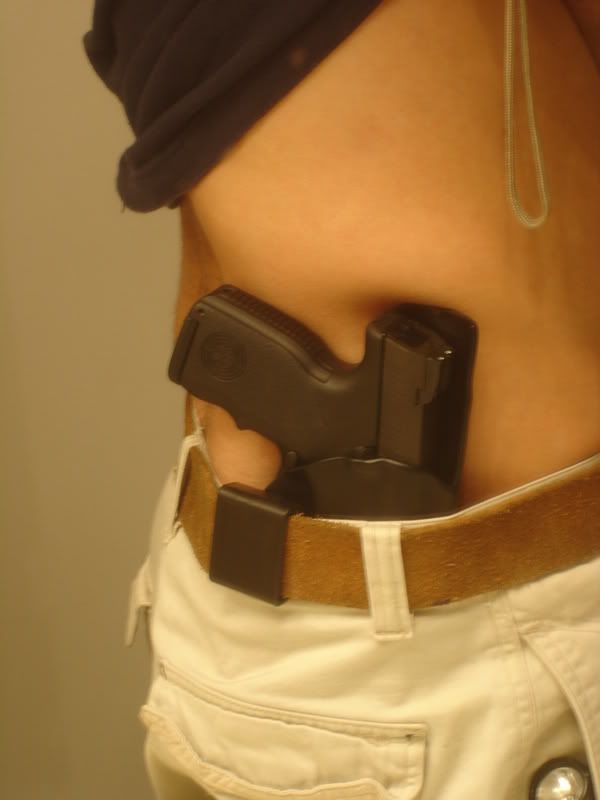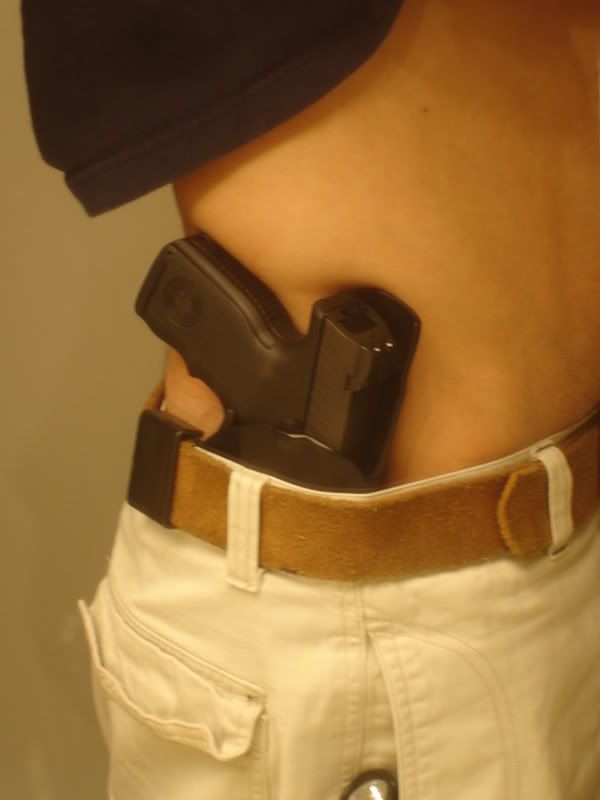 This one is going to take some getting used to. It's got a bodyshield, which I have heretofore had no experience with, so we'll see if I keep it or cut it. Retention is adjustable via Chicago (boo) screws, and the cant is adjustable with the same, from straight drop to FBI. The tuckable part is a straight up bitchandahalf to master, as tucking your shirt into open pants that are sagging from a two pound pistol is an exercise in patience. But thankfully, the SA1 disappears yet again under the shirt! I like this holster so far, it's my first piece of plastic that isn't a pistol or a maxed out credit card. :lol:
Secondly, the AKJ Concealco Readyline IWB. I am THRILLED with this holster. AJ makes a bangup holster! I love it, tough leather, throat wide open for reholstering, and the cant is PERFECT. I can bend over from the waist and you can't see a freakin' thing! Lead time ~2-3 weeks.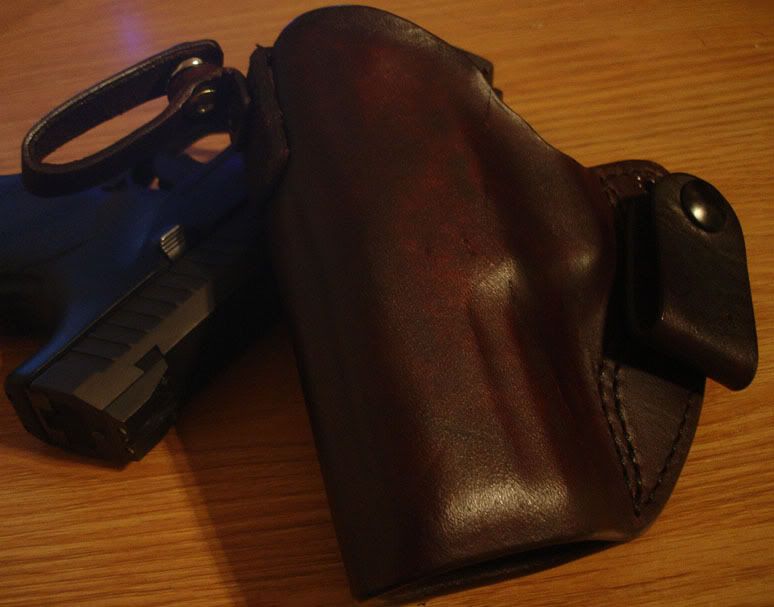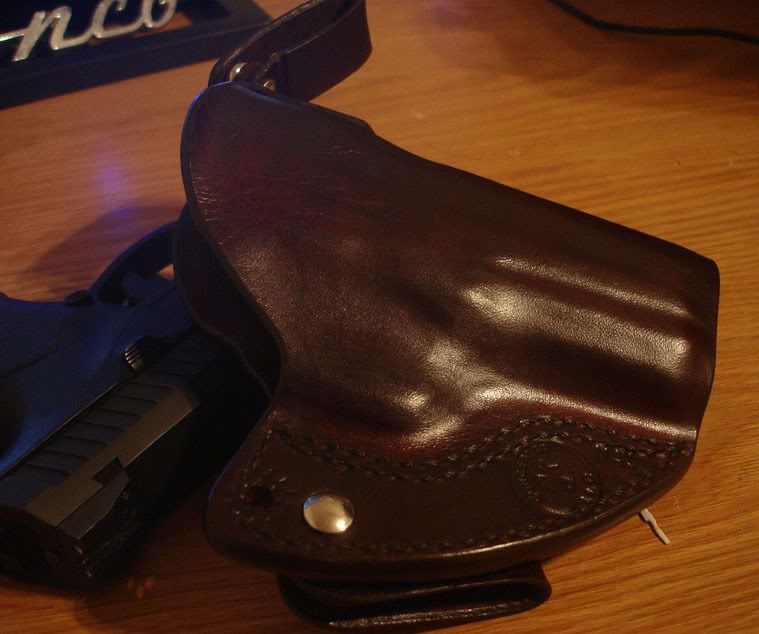 And on duty: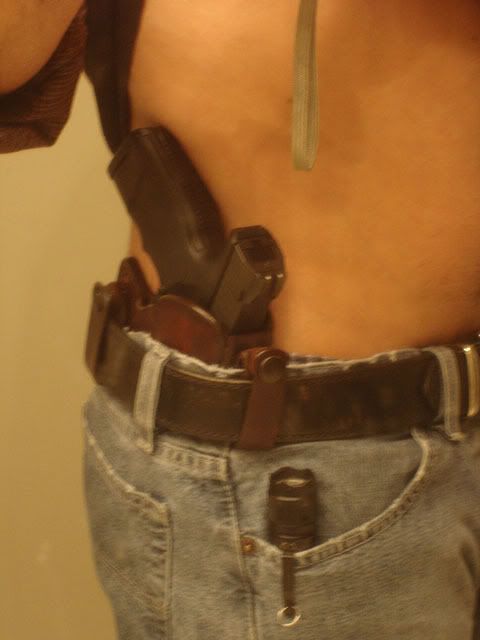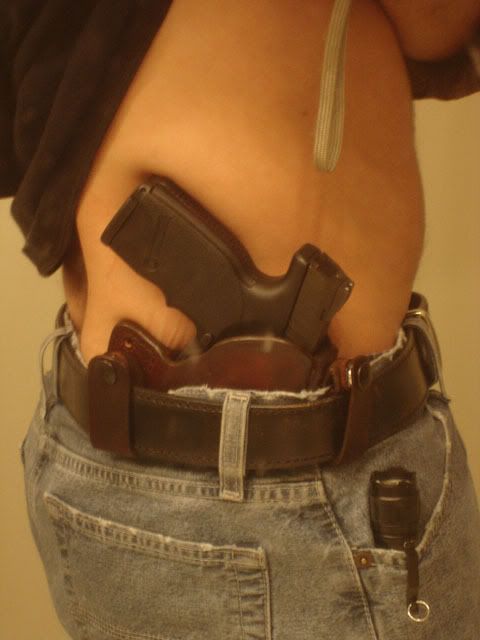 Next up, the FIST #43 IWB/OWB: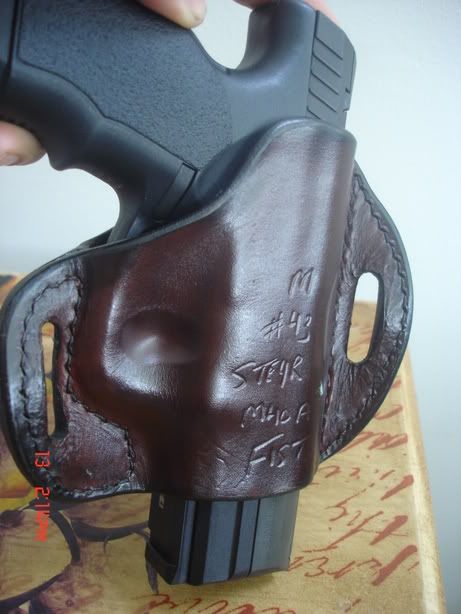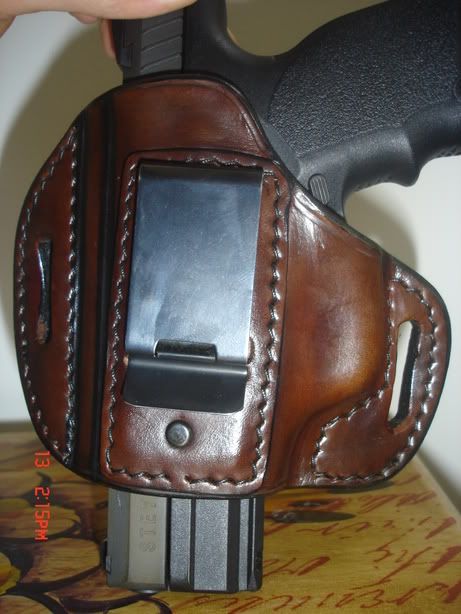 This is a pancake/IWB with a clip. This has been my favorite, and by far most versatile and most used MA1 holster. I highly recommend FIST. Lead time ~4 weeks.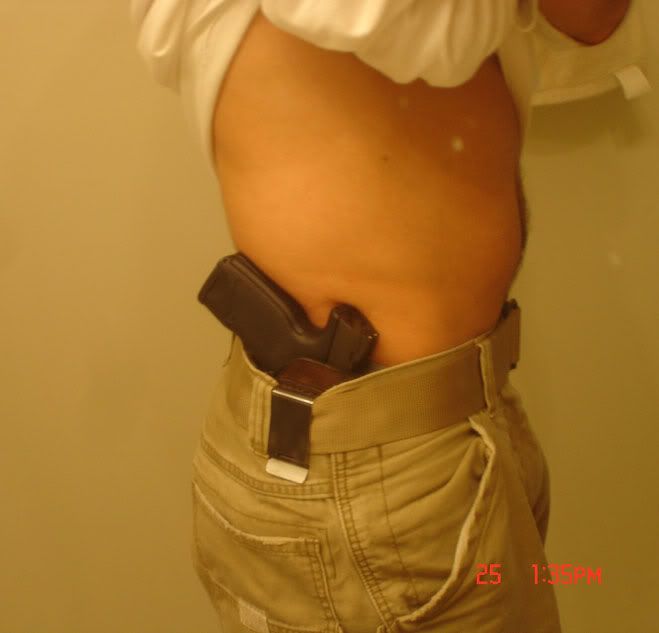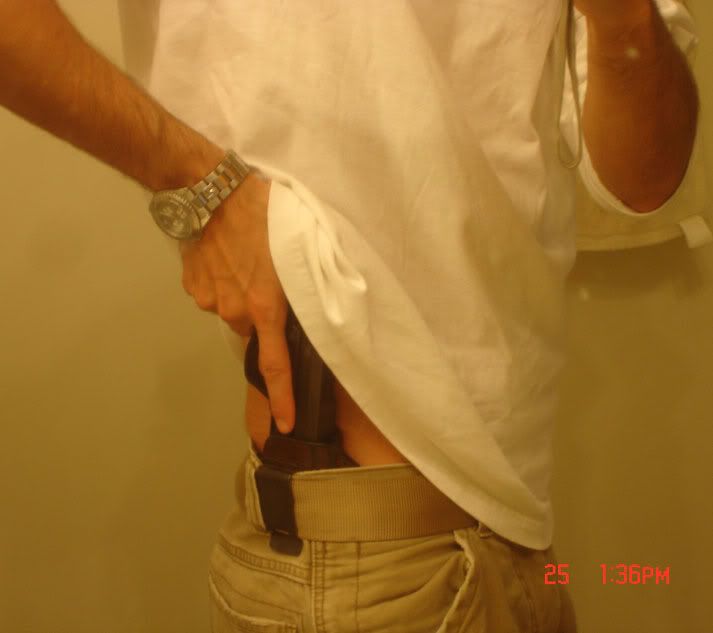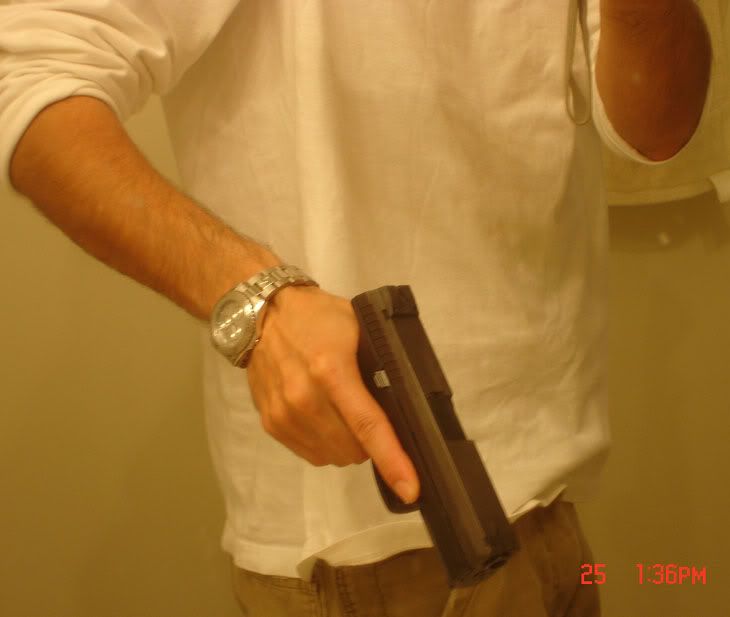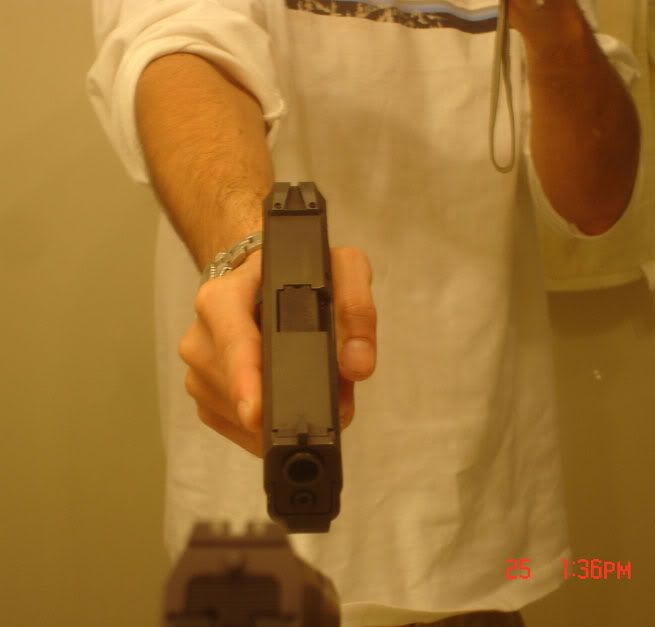 Next up, the Blue Line Leather paddle. This is the Corporal Punishment open top, in black.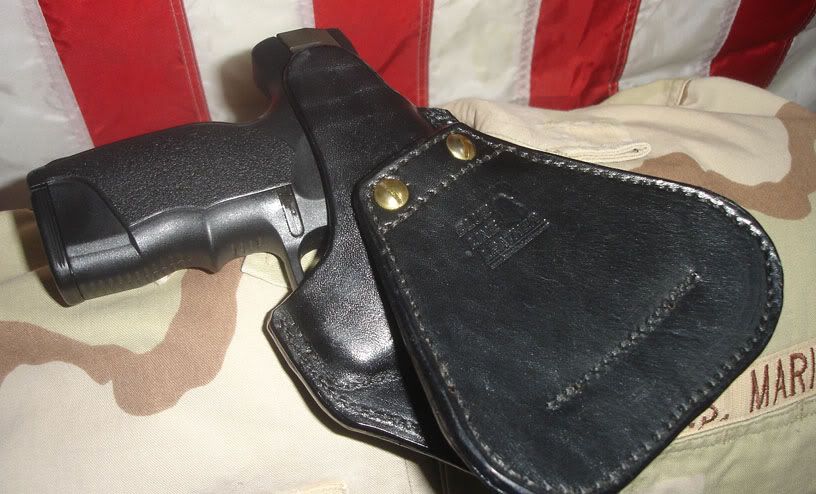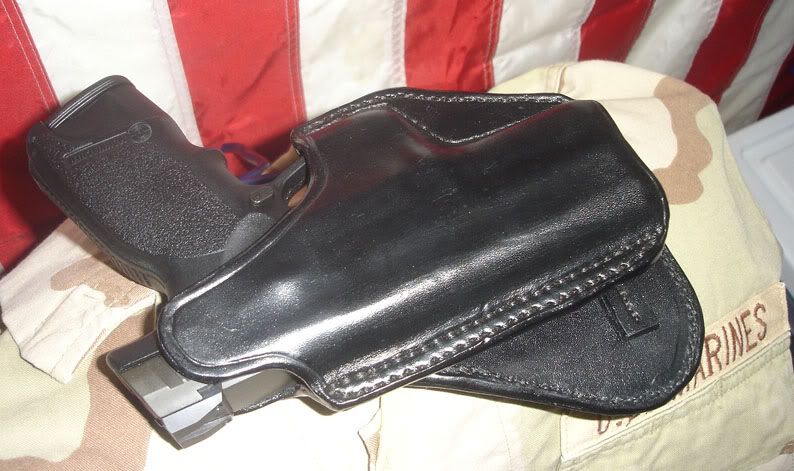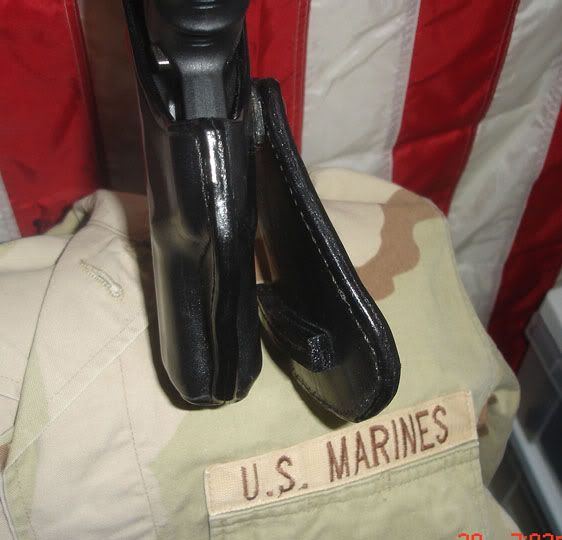 I like how this paddle pulls in close, I'm fairly thin, so this helps with concealment. Lead time for Blue Line: ~5 weeks.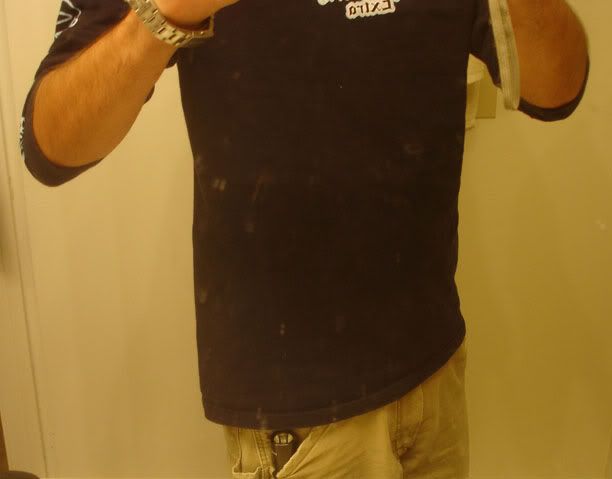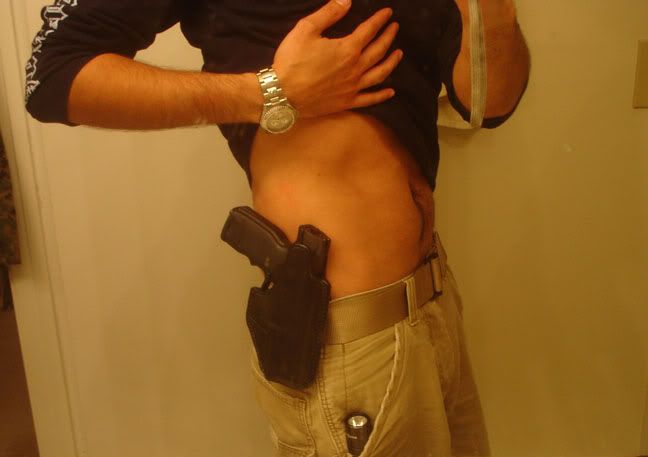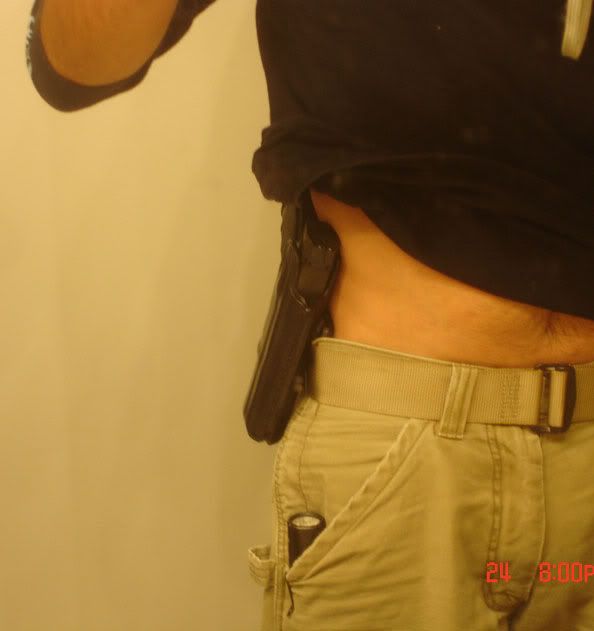 Next up, Galco Fletch w/ thumb break. Madecov says it isn't supposed to fit MA1s, but this one fits mine perfectly.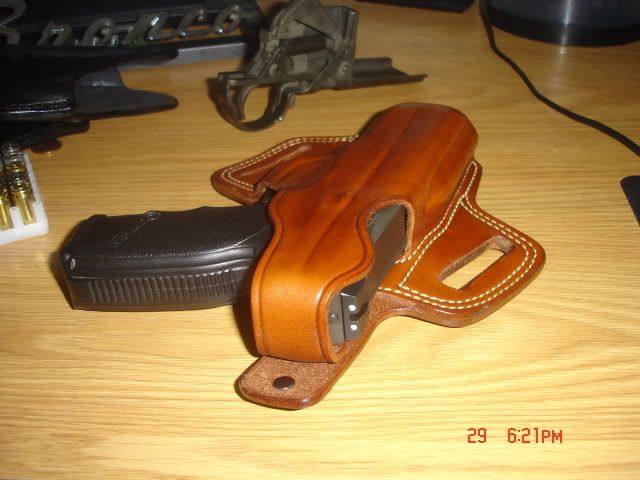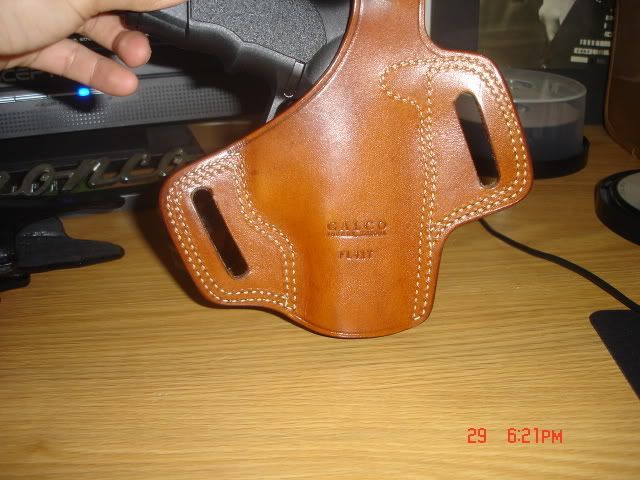 Very flexible, tight fit, smooth draw.. Galco makes quality product. Thumb break takes a bit to get used to, though. I bought this on a whim at a gunshow, and if I ever open carry, it will be with this.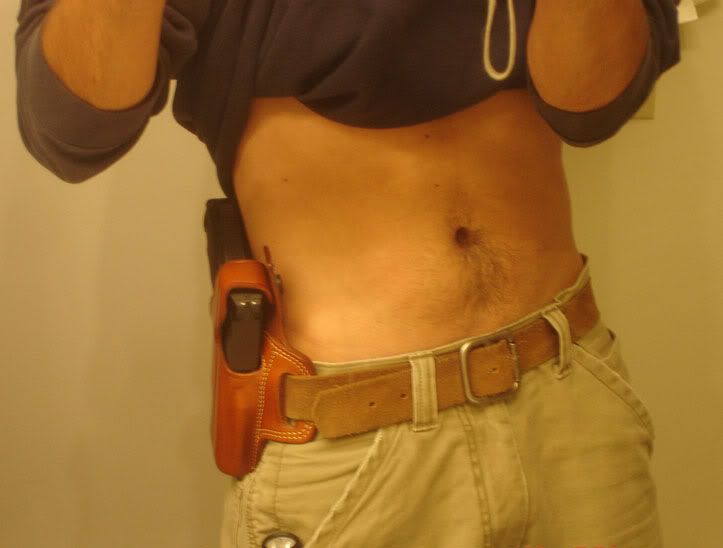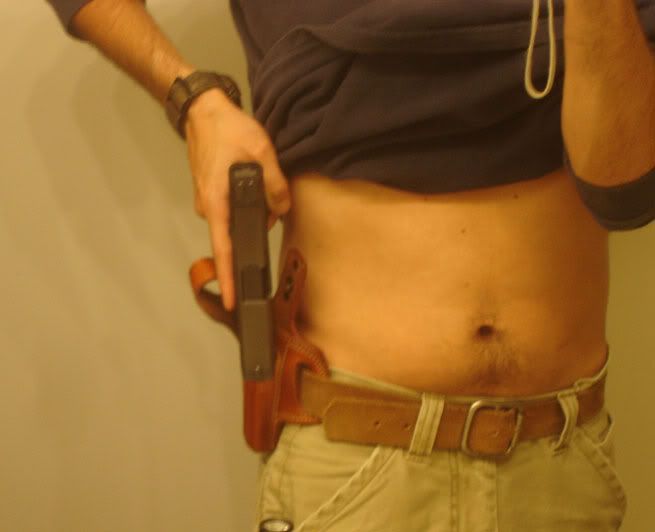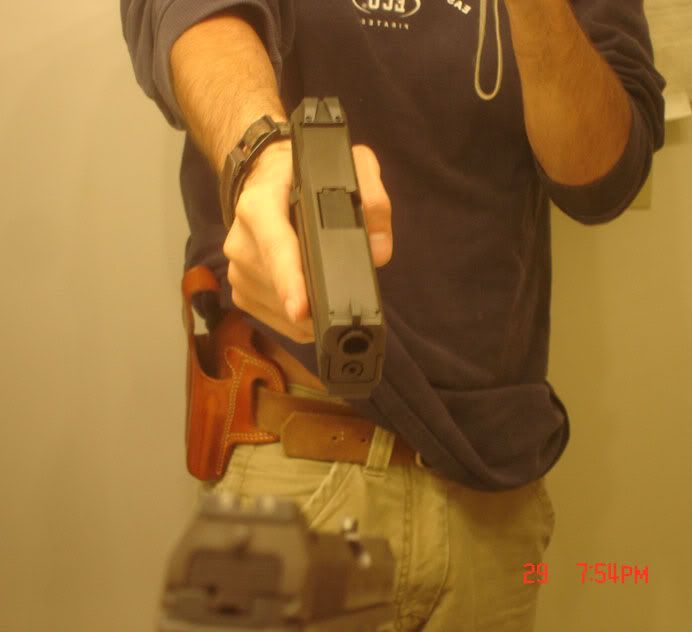 Next up, the belly band. This one is generic 6" but Smartcarry, ThunderWear, and others have the same basic premise, ie, tuckable holster without a belt.
Basically it's a six inch elastic band with a sewn in holster and flash/mag pouch. It's kind of hot, but you quickly get used to it, especially if you're tucking in a shirt. even large frame automatics disappear with these.
Proper way to wrap.. over the boxers, keeps your boxers getting most of the perspiration.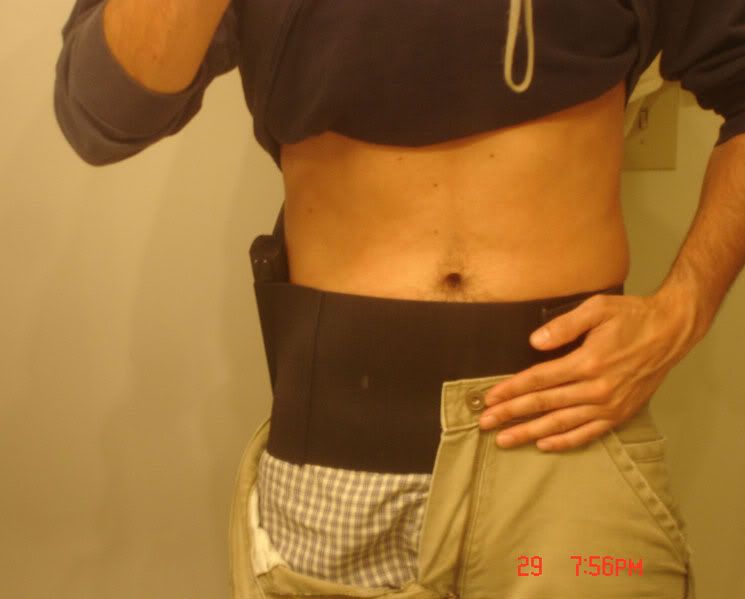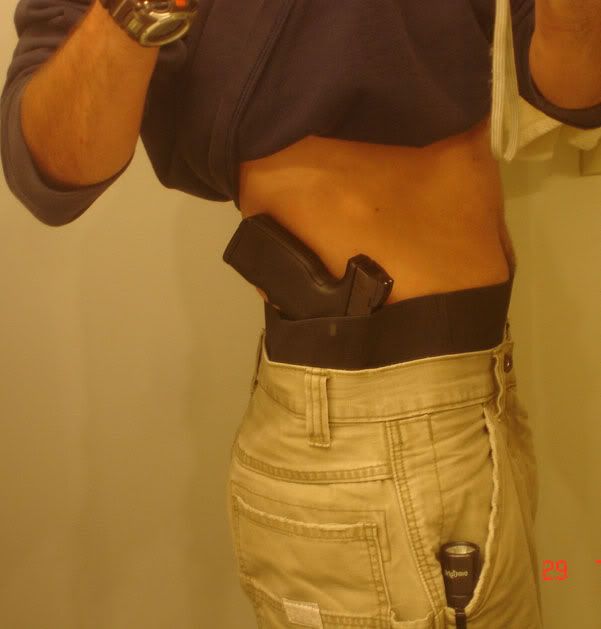 Here, pants/shorts add support to the weapon.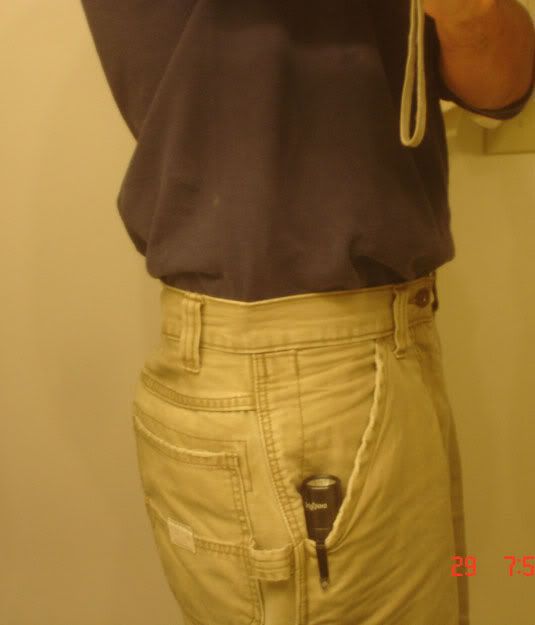 Tucked in. Very few eyes are trained enough to pick the weapon out at this angle...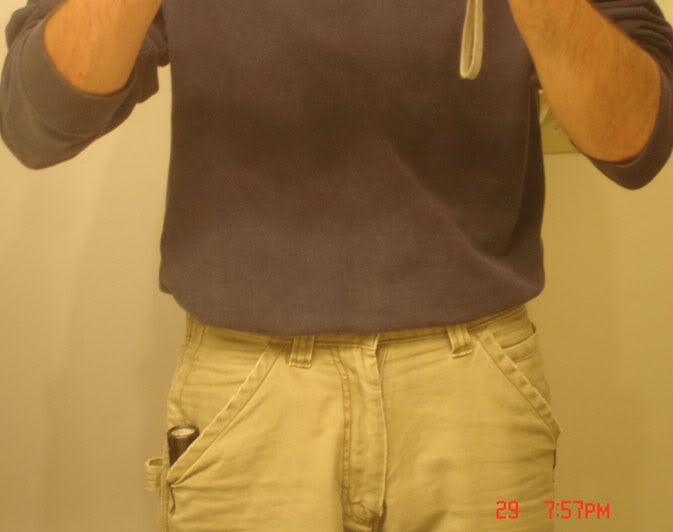 ... and this is what most people see. Nothing...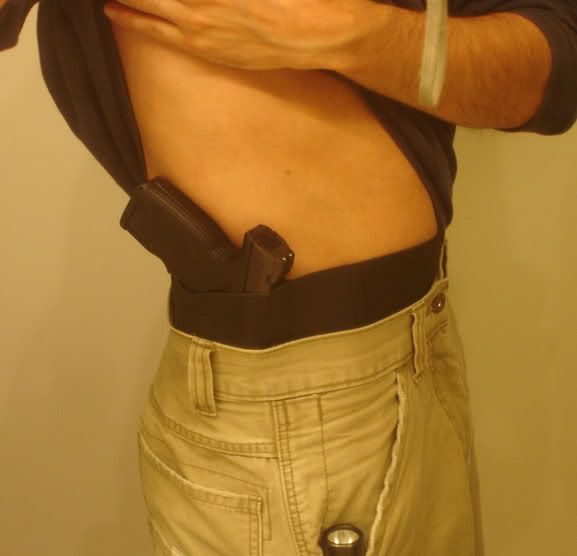 ... until you need it.
This concludes Thunder's MA1 tutorial, "A holster for every occasion."
8-O