Discussion Starter
·
#1
·
Here are the long overdue pictures of my pride and joy. Sorry if the quality isn't quite what it was the
last go around
, but we were a bit more rushed for time and did not have ideal lighting conditions. In case some of you don't already know the stats, the pistol is a M9A1 with PT three dot blue/green/blue night sights, a Steyr factory threaded barrel (13.5x1 LH), and a SSG Knives USP9SD thread protector. The laser/light unit is a Streamlight/Insight M6X and the pistol is, of course, equipped with a hogue tool grip. The flashlight is a Surefire G-2 (best $35 you can spend, IMHO).
This picture kinda shows how I modified my Blade-Tech UCH to accommodate for the threaded barrel.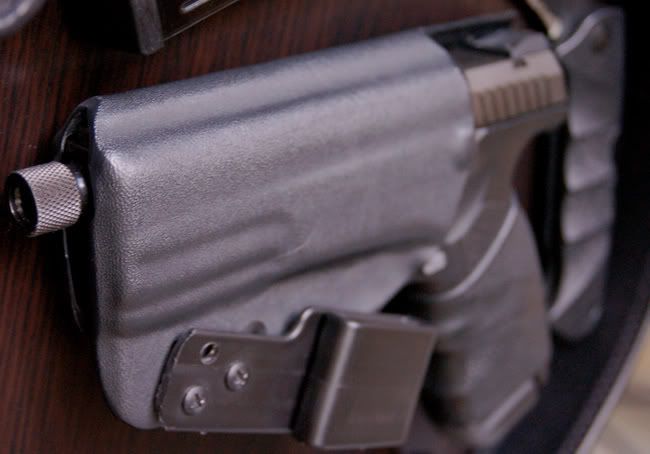 I Blade-Tech opens up a bit at the bottom to allow the slight bit of factory barrel to hang between the kydex, but I dremmeled away some more of the material so the thread protector would clear. This setup works, though
I found out the other day
that teflon tape on the barrel is a must to insure proper retention of the thread protector.
Without thread protector: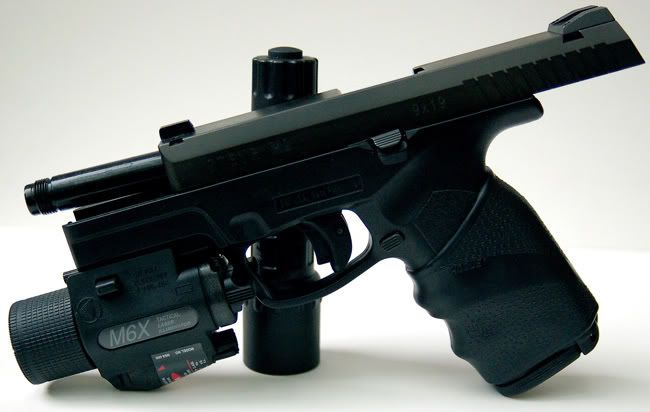 With thread protector: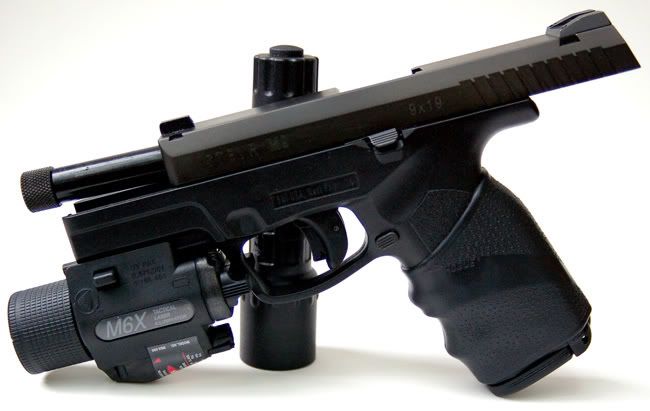 The thread protector has somehow made the business end of the gun look much more intimidating, IMHO.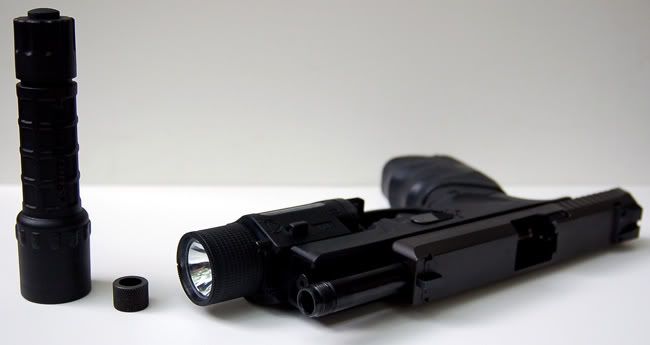 That's all for now. I would like to throw up a picture of my new complete carry rig, but I couldn't find one I liked out of the pictures we took. Excluding any future updates to this thread, the next time you guys get a "Syntax M9A1 Porn" (v3.0) thread it will be complete with the AAC Evolution-9 I have on order. I'm going to try to include a few MPG's with that one, so stay tuned...