i ordered it on the 2nd....lgs received it on the 3rd.
the gun and 2 mags and 2 keys, but no paperwork or manuals, and some strange locks...more below in pics....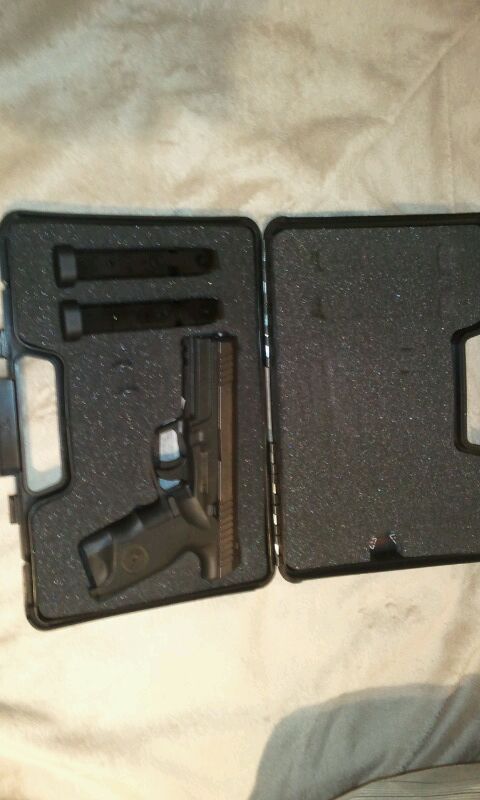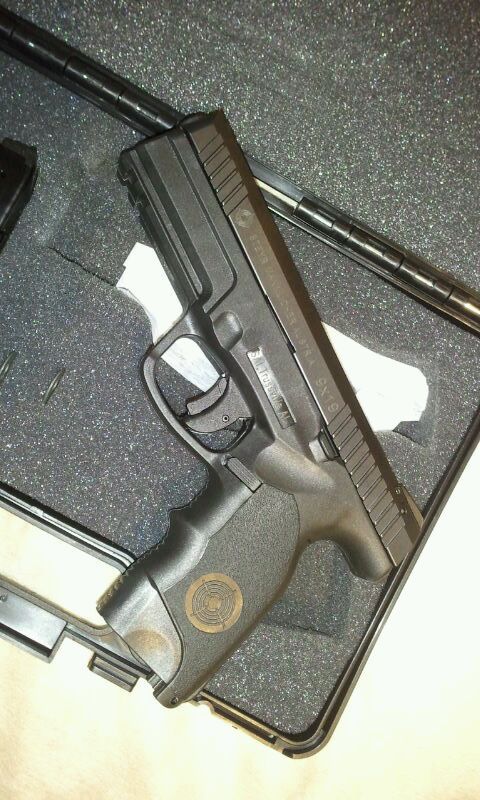 loaded chamber indicator, gun has a snap cap in it to show it being chambered...
now with chamber empty....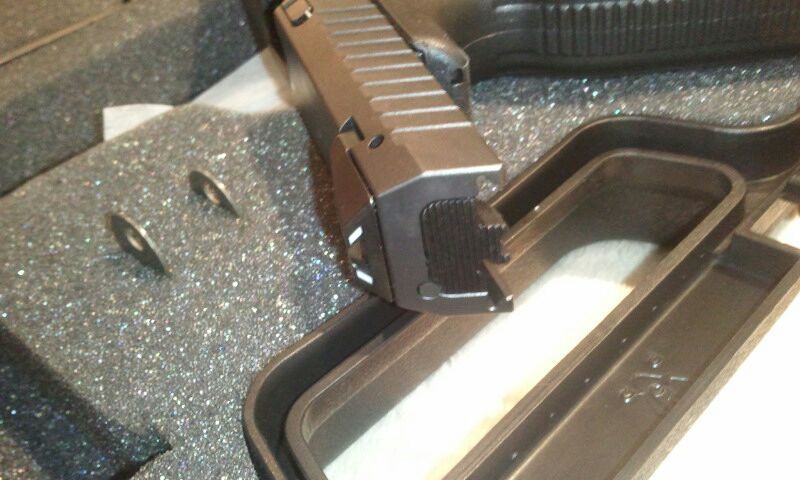 here is an oddity....came with these locks? not sure how to use them with the gun, other than to maybe lock the gun case...didn't look at it to figure it out....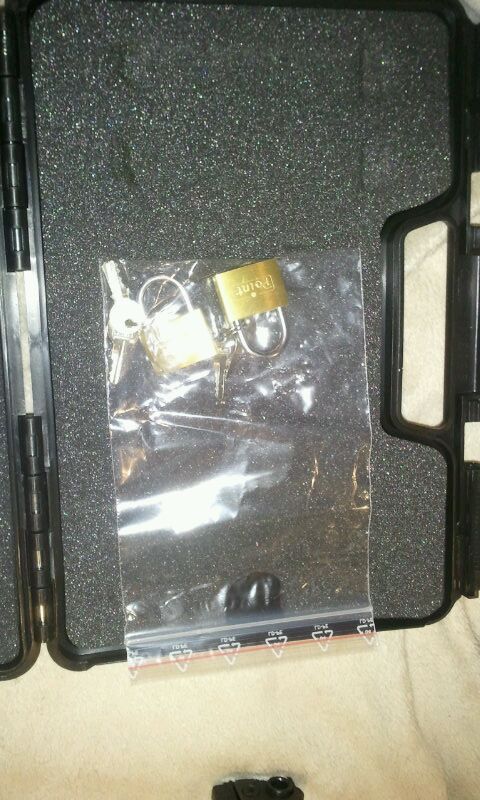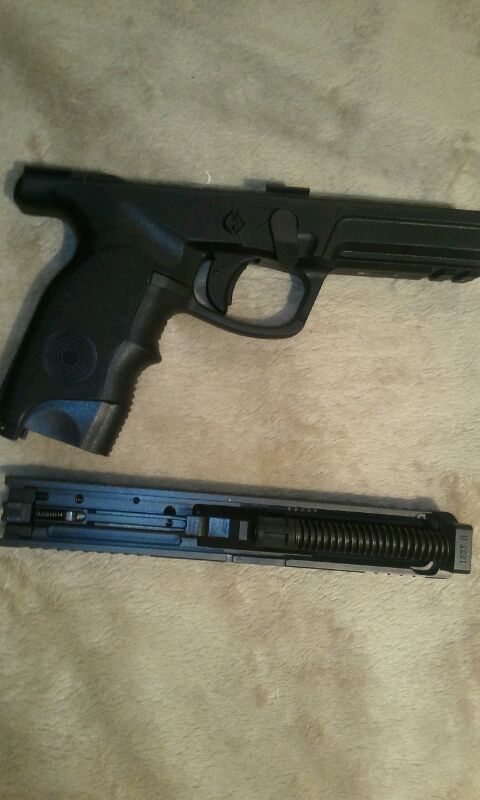 has a bit of a reverse glock style pig nose with the plastic frame...i tried to get a good picture to show the gap.....it's much more noticeable in person than in this poor quality picture, but you get the idea...if i squeeze the frame and slide the gap goes away without impeding function as far as i can tell....can't verify that until i shoot and i haven't yet.....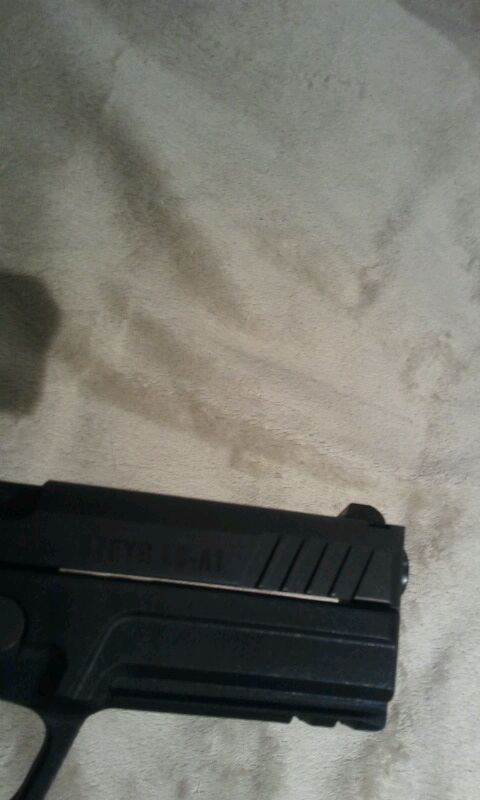 some comparison pics to a fnh fns....for sizing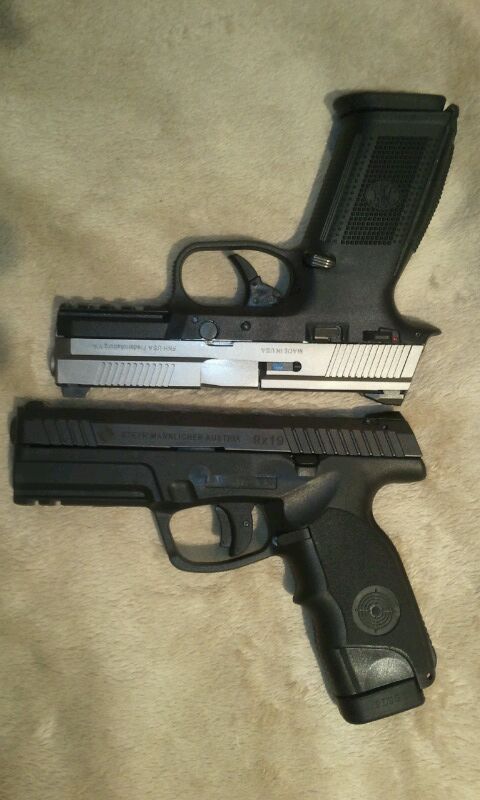 and to a glock 19 gen 3....with pig nose....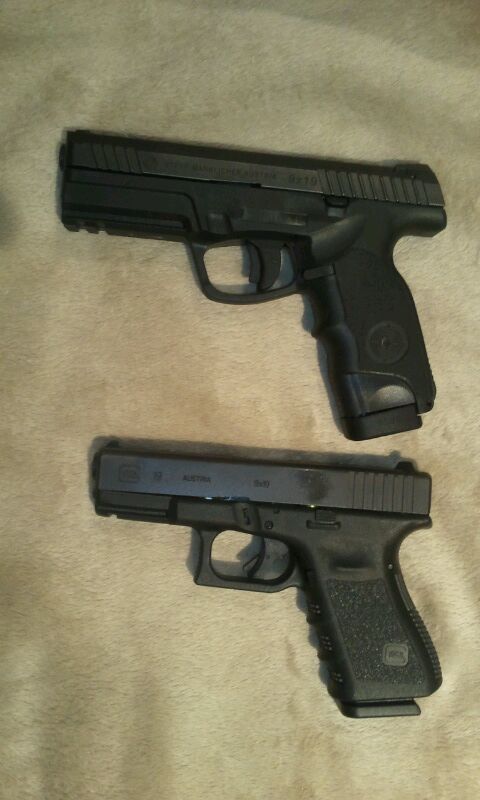 and a cz po7....
all in all a nice gun as far as i can tell until i get out to shoot it.
thanks for looking.....