Hi!
Find below specifications of my latest inventory:
Caracal-C-Q.S
.
Technical description:
Slide Length:167 mm
Barrel Length:
93 mm
Height: 122 mm
Width : 28 mm
Weight: 700 g
Caliber: 9x19
Magazine Capacity:
15/15
/13/13
Grip Frame: Synthetic
Trigger System: Short Double Action
Trigger Weight: (Constant) ~2.2 kg
Trigger Travel (Constant) ~8 mm
Internal Safety: 3
(Trigger, Drop and Firing Pin)
Manual Safety: 1?
Cocking Indicator: 1
Magazine Catch: Ambidextrous
Going for a relatively new and untested handgun, the Caracal which had been long awaited here in Pakistan since past 1 year, may have been a risky affair in the eyes of some, yet having checked it's reviews at length from some of the forums, especially this esteemed one and with the kind suggestions by Syntax 360 bro specifically, I knew, this particular handgun would be the perfect
vacuum-filler
to my modest collection, where a compact polymer handgun of reliable class had been missing since long.
I was totally geared up for a Steyr M9A1, so kind of a way, the landing of the Caracal handgun over here was found by me as a very timely reach and a viable choice/option at reduced cost with a greater value-for-money ratio than other guns of similar platform in Pakistan, especially when bearing in mind, that it's technical features have been sought further improved than the Steyr handgun's, by the same designer, and the price offered is considerably lower than that of Steyr's over here in our part of the world.
I must say, Sir Wilhelm Bubit really achieved quite a few things in designing his new brainchild as if compared to the Steyr.
Basically it's a Glock/Steyr/XDM/S/W M&P platform handgun, means Safe Action DAO, no manual safety, light weight polymer duty handgun and with ambidextrous mag release button.
It has passed stringing Nato tests and we also have a local 1100 rounds torture test conducted recently, with quite some abusive treatment meted out to the larger F model, yet the handgun passing all tests with flying colors and with nil issues at all.
Below some eye-candy, before I return with my initial impressions, shooting performance review, conclusions:
The Box: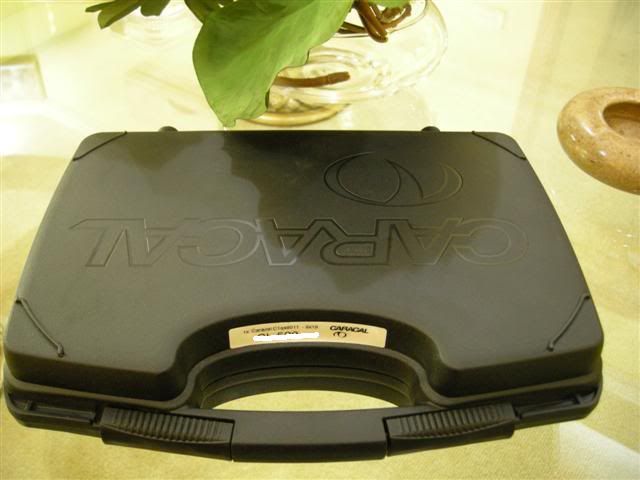 The Contents: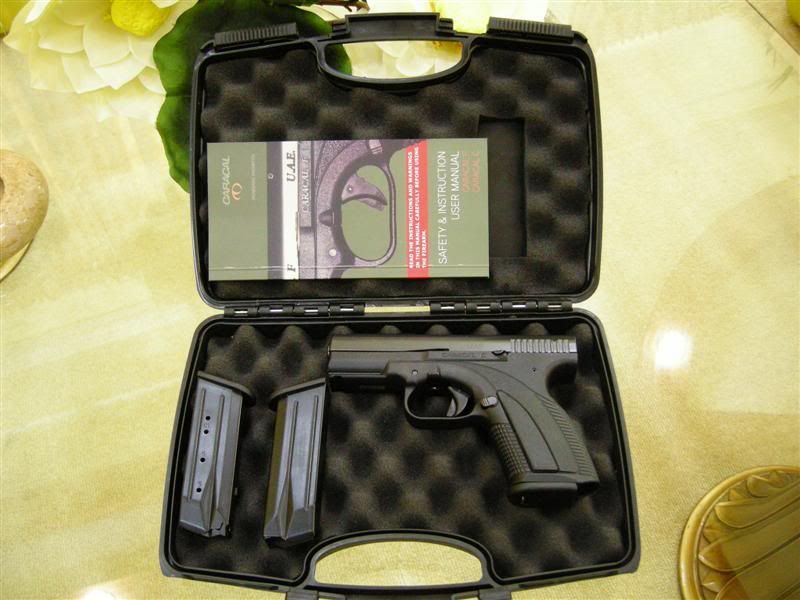 The Beauty: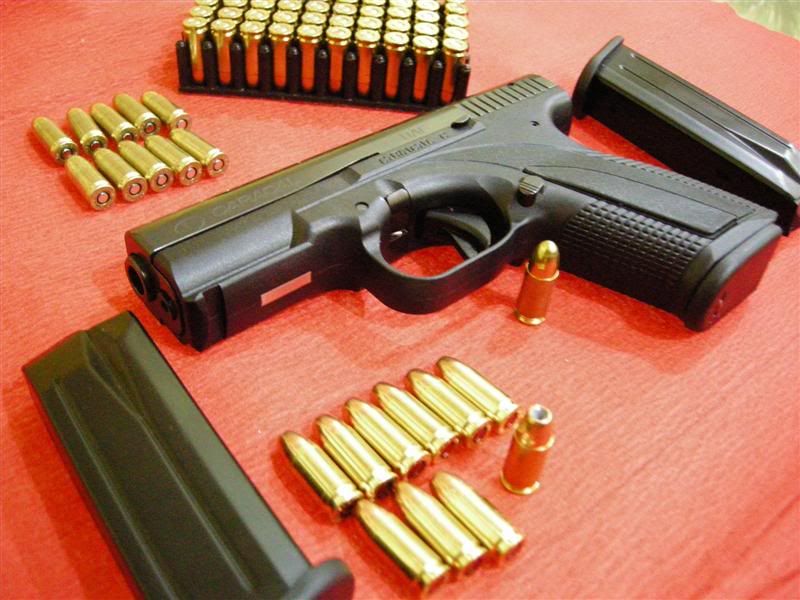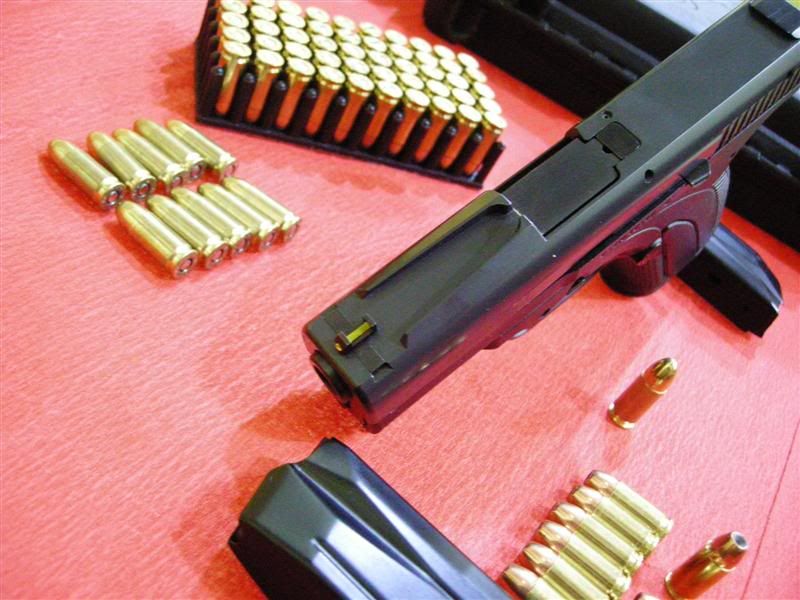 The Frame: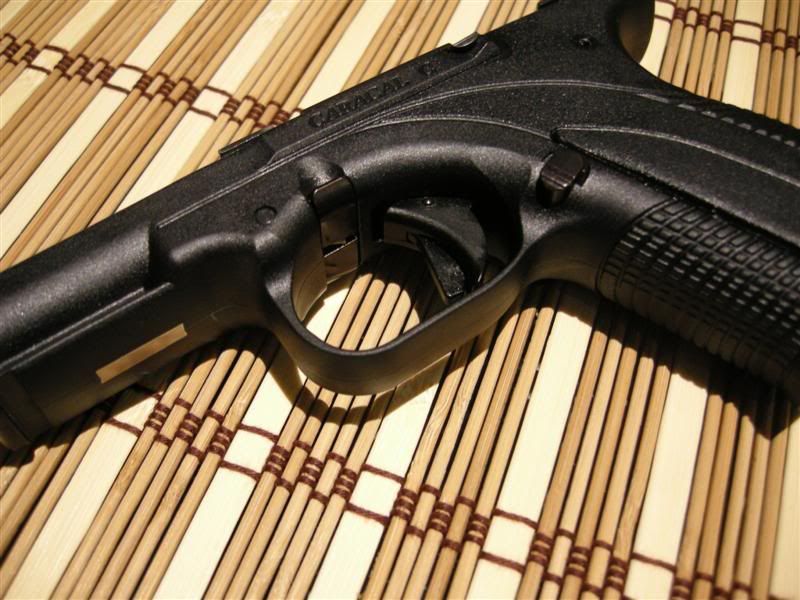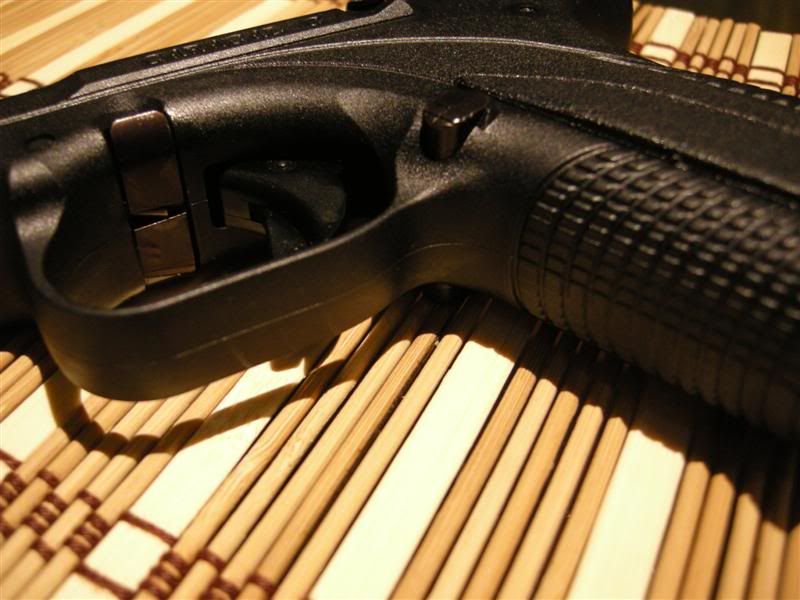 The Slide/Q.S Fibre Optics Front Sight: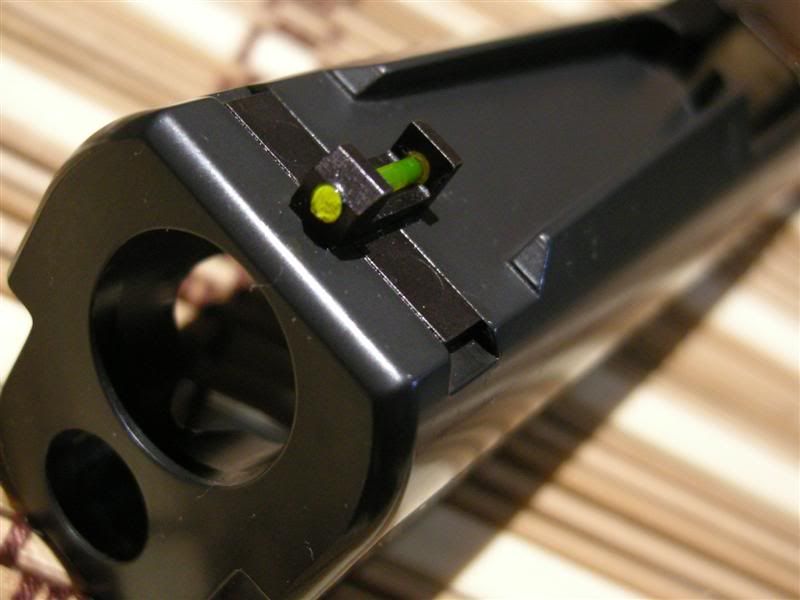 I am pretty much sure that the handgun looks different to you in terms of finishing appearance than one usually finds in out-of-the-box pictures, but there's no secret, nor any photographic effect added to above pics, a simple spray of Brunox brings out the shine and depth in color, and it stays. One of my reservations was exactly the plasox finishing vs tennifer, yet some interaction with some of the esteemed and prominent members here, again Syntax 360 bro, I was convinced on it's durability. The plasox looks really cool and slick, after a simple beautification session with the Brunox wonder. The handguns in the boxes usually pose a bit "dry" appearance - as in the 1.st 2 pics above - probably because they have been unattended since long in the shops.
Simply love it! More in next post.
Regards.