Discussion Starter
·
#1
·
I always did want to have a Glock, but without the price tag attached to it in our part of the woods ($3500 or above!). I did strictly consider getting a Steyr M9A1 (3rd Gen, before the roller based striker pin!), but that too at $2500 was still pretty steep. Then came news of Caracal, and its range of pistols. With some tough torture tests and decent reliability reports from members across our and other forums, I considered this a safe bet. Initial pricing was ridiculously high for a UAE pistol ($1800), so I decided to let the storm settle. Got one in recent weeks when the prices were reasonable, still on the higher side though. I got it for $750 with 3 mags, a steal when compared to Glock and Steyr prices.
Now, we all know the basic specs and history of Caracal. The model under review here is a Caracal C, normal sights (I did not want to start a storm by purchasing a QS, played safe!). As a formality, here are the specs:
BASIC SPECS:
Slide Length: 167 mm
Barrel Length: 93 mm
Height: 122 mm
Width : 28 mm
Weight: 700 g
Caliber: 9x19
Magazine Capacity: 15
Grip Frame: Synthetic
Trigger System: Short Double Action
Trigger Weight: (Constant) ~2.2 kg (4 lbs 4oz actual on my piece)
Trigger Travel (Constant) ~8 mm
Internal Safety: 3
(Trigger, Drop and Firing Pin)
Manual Safety:
Cocking Indicator: 1
Magazine Catch: Ambidextrous
FINISH, LOOKS AND MANUFACTURING QUALITY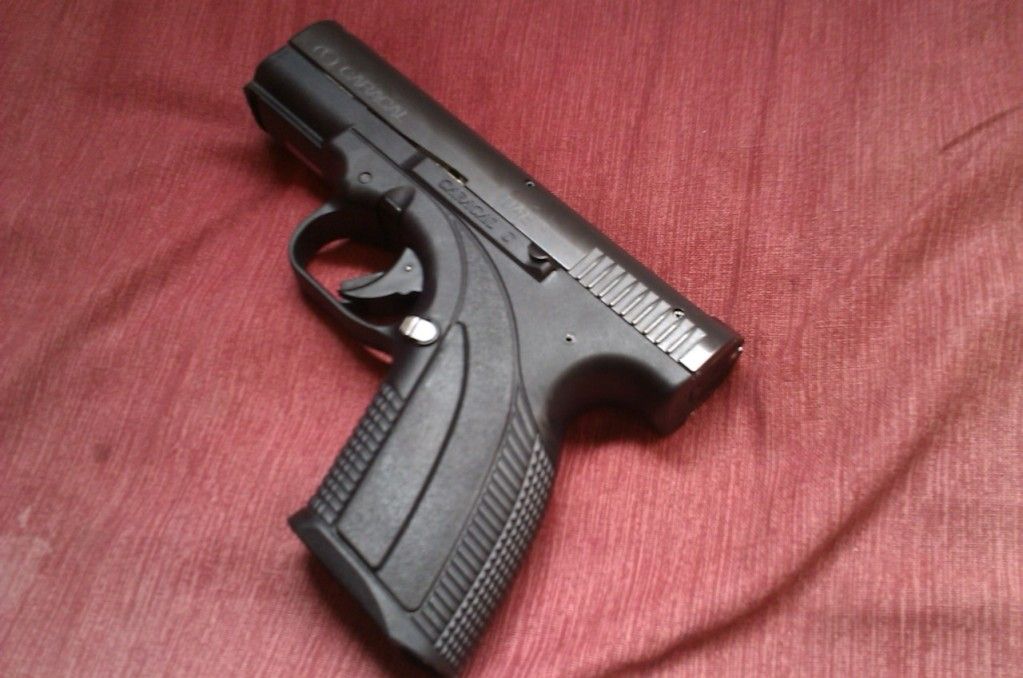 The Caracal has very modern looks, and very decent (in fact, solid) manufacturing. The gun gives a feel of being very well made. The finish, metal and polymer work is top notch. I cannot find any tooling marks in the slide or metal parts.
The down side, is the Plasox finish. It is very very sensitive to any slightly sharp object, and prone to nicks and scratches. In my view, it is a very thin layer of off colour bluing job with some fancy chemical, top secret process, and skin care product type name; to describe it simply. I checked half a dozen pieces, all NIB, all nicked or tucked from one area of the other!
A powder coating approach would have been much better in my opinion, and I might end up getting that done to my piece some time in the future.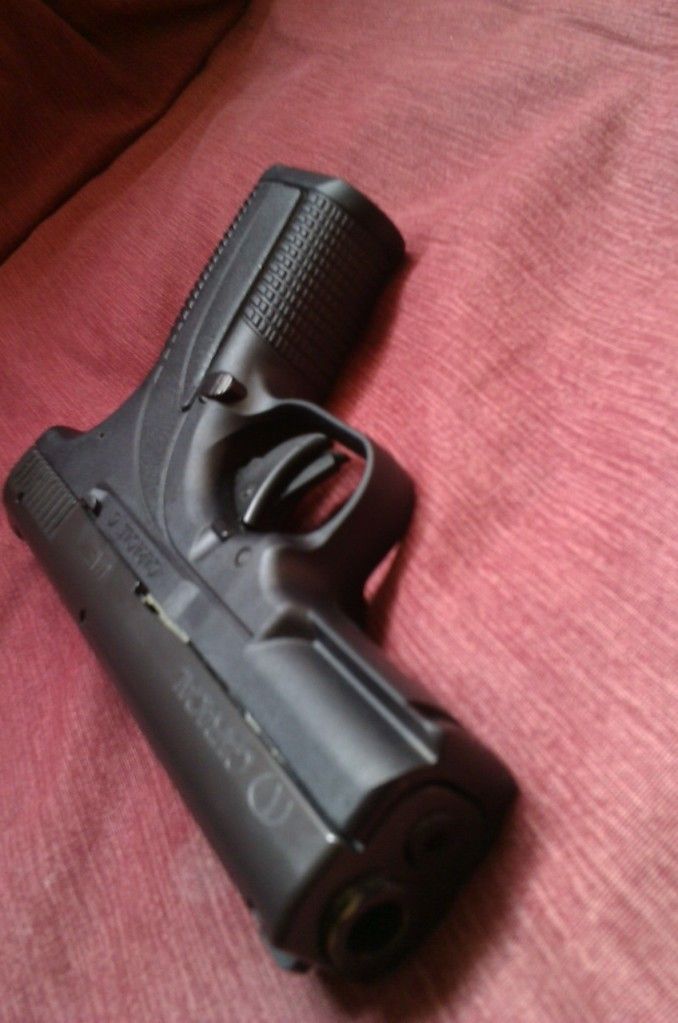 SLIDE AND FRAME
The slide is metal, some steel version, and is very well made and finished in metal form (except the extarnal Plasox). It houses the striker assembly, rear sights, extractor etc. Frame, is polymer, which I believe could do with slight improvement in toughness in future generations/models. While it is very durable, apparently, one can see that it is not difficult to deform its surface contours. It will last many a thousands rounds, but the surface hardness could be a bit higher.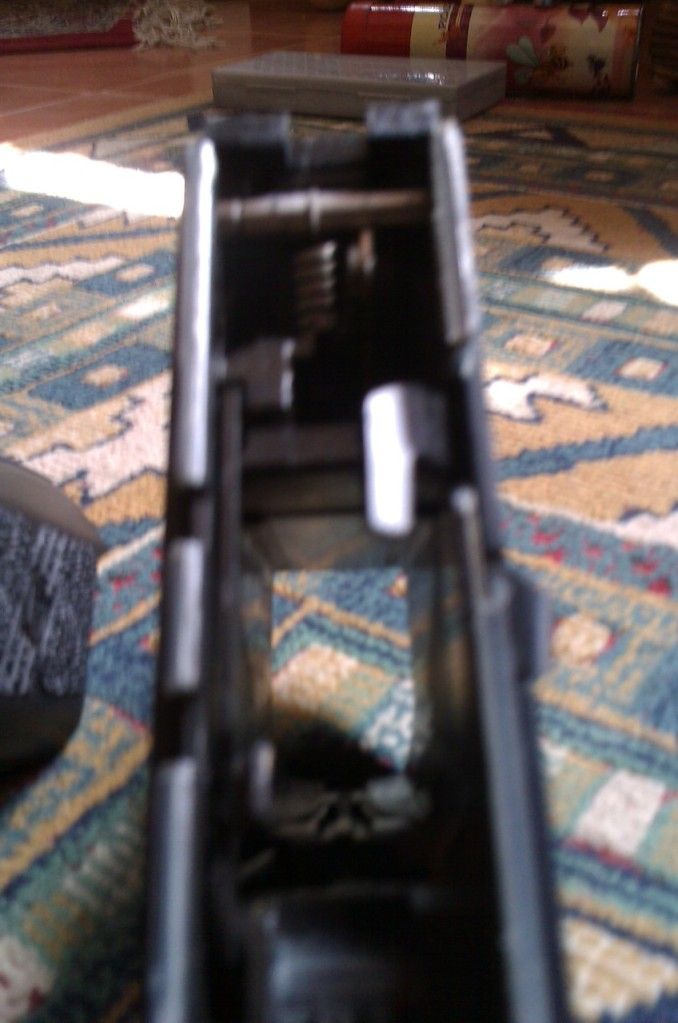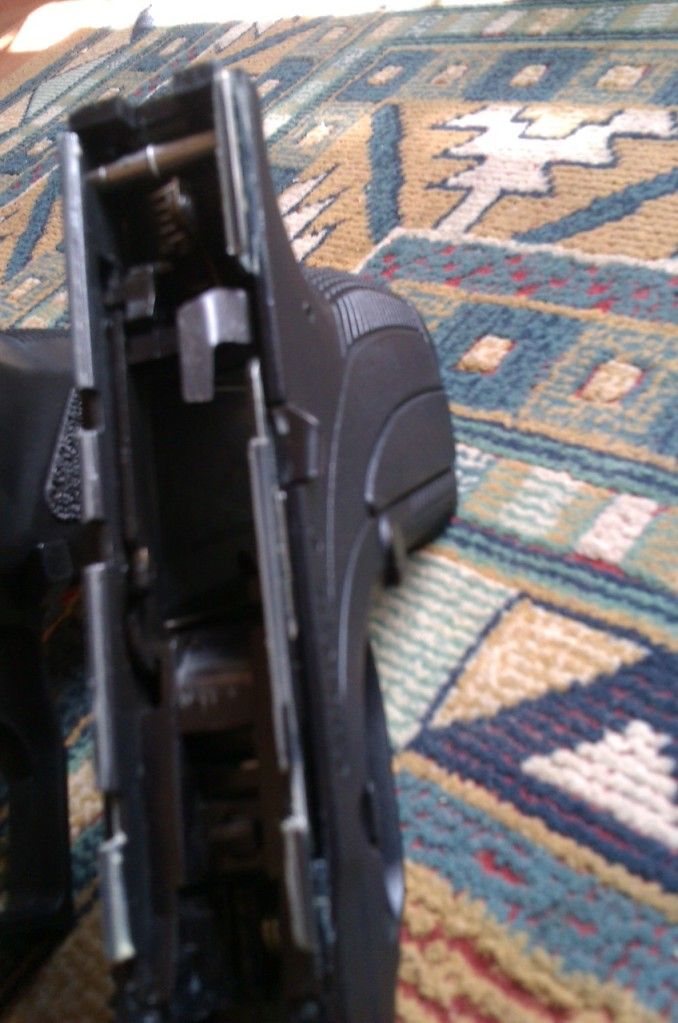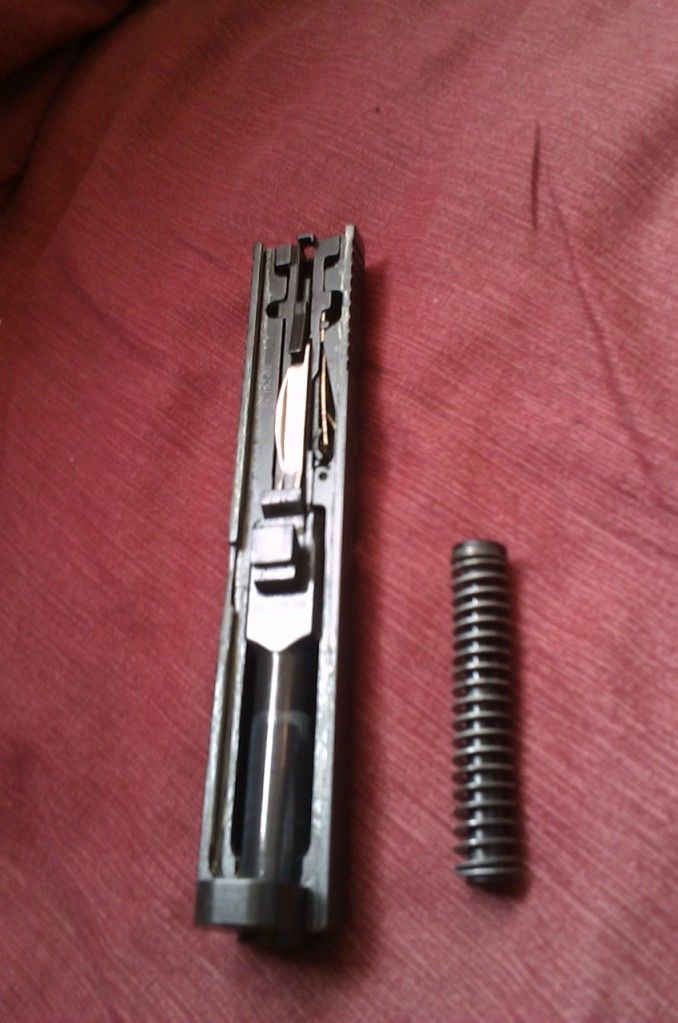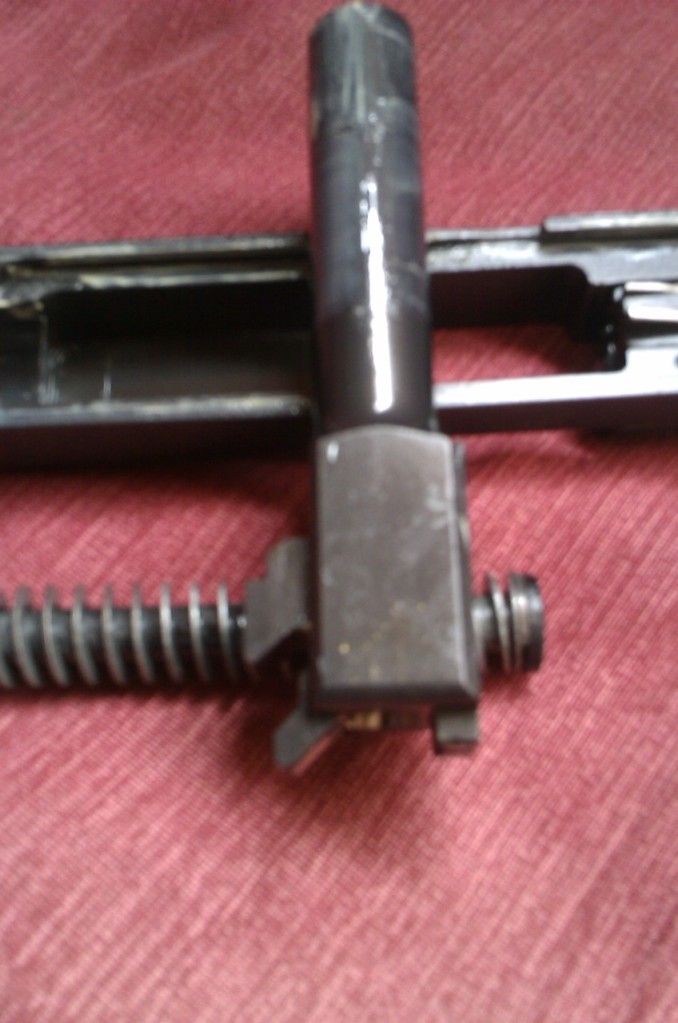 The slide slides outside the frame. The frame houses a complete steel sub-frame, which contains the trigger group. This, in my view, is a very solid construction philosophy. The major weight reduction is achieved by a polymer frame, while the strength is achieved with having an independent steel internal housing, which bears the load of cycling during recoil etc. There are still only 4 contact points (2 pairs, front are rear), 2 in front of the trigger group, and 2 at the rear. This is similar to the P07 Duty, but in the P07 Duty, the contact points are attached independent of each other via pins for each group in the frame. The sear cage, trigger group, hammer, are also all 'pinned' to the frame, and not a sub steel assemble. Further, the thickness of the slide rails in the frame is more in the Caracal C. While this may not give any engineering benefit, it is psychologically reassuring. They could add some coverings to the internal parts of the slide, though. While the exposed springs etc do no harm, they do not particularly look urban either, and give a rustic feeling.